Welcome to Jimmy's!
Jimmy's Pizza of Aberdeen is locally owned by the Schaunamans. We offer the best tasting pizza in town and work hard to provide a great experience for all of our customers!
---
Breakfast Pizza Orders
Skip the turkey for breakfast and pre-order breakfast pizzas for Thanksgiving weekend instead!
Pre-Order Now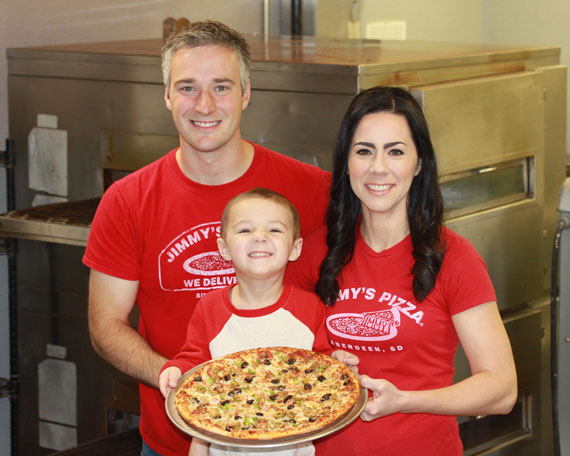 With great prices, excellent service, and some of the best food you'll ever have…Jimmy's Pizza is "Just the Best There is!"
318 6th Ave SW, Aberdeen, SD 57401
Monday – Sunday: 4pm – 9pm